Best's Recommended Expert Service Providers
Collections and Subrogation Experts
---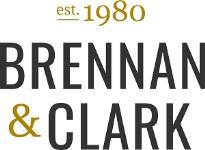 Established: 1980
Illinois License #017000880
---
About Us
We go beyond collections to provide customized receivables support solutions that eliminate credit losses.

Brennan & Clark pioneered the Total Receivable Management System by combining the talent and systems that address each component and facet of successful and complete account recovery. We work together with your organization to formulate an effective plan that augments your own collection strategies. Our expertise gets to the center of your collection issues, so your best personnel can return to your core business, where they are most profitable to you. We welcome the opportunity to discuss how Brennan & Clark and your organization can collaborate to increase your bottom line.
---
Services Rendered
Collections
Auditing
Subrogation Services
Subrogation/Reimbursement Outsourcing
Litigation Support
Deductible Recovery
Audit Recovery
Premium Recovery
Subrogation Recovery
Legal Services
Outsourcing
---
Qualifications
In business since 1980, Brennan & Clark, Ltd., a founding member of the Commercial Collection Agency Association of America, has been amongst the trend setters of the industry. Our senior staff members have been in the business for fifty-plus years and we are confident that we can do our work to your satisfaction.
---
Professional Memberships
Better Business Bureau
Commercial Collection Agency Association of America
Insurance Accounting & Systems Association
National Society of Insurance Premium Auditor
---
Service Area
Providing services throughout the United States.
---
Personnel Information
Firm Members
Meg Scotty
Kim Roland
Frank Carroll
Mike Brennan
---
(This firm also appears in the Insurance Recovery Specialists section of this publication)
---