Best's Recommended Insurance Attorneys
General Defense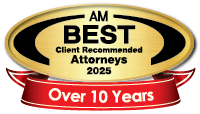 ---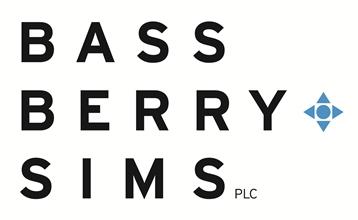 Established: 1922
Practice Areas
Construction
Corporate Law
Dispute Resolution
Employee Benefits
Estate and Tax Planning
Government Affairs
Government Contracts
Health Care
International Law
Intellectual Property
Labor and Employment
Litigation
Real Estate
Technology
Insurance & Managed Care
Compliance & Government Investigations
Financial Services
Public Finance
Regulatory & Administrative Proceedings
Healthcare Fraud & Abuse
Nonprofit
---
About Us
With more than 270 attorneys representing numerous publicly traded companies and Fortune 500 businesses, Bass, Berry & Sims PLC has been involved in some of the largest and most significant business transactions, investigations and litigation matters in the country. Attorneys in our Insurance & Managed Care Practice Group counsel insurance companies, insurance holding companies, health maintenance organizations (HMOs), preferred provider organizations, captive insurers, insurance brokers, insurance agencies, and third-party administrators on corporate and regulatory matters, including development of insurance policies and negotiation of provider contracts.
---
Additional Locations
Knoxville, Tennessee
1700 Riverview Tower
900 South Gay Street
Knoxville, Tennessee 37902

Telephone: 865-521-6200
Fax: 865-521-6234
Memphis, Tennessee
The Tower at Peabody Place
100 Peabody Place, Suite 1300
Memphis, Tennessee 38103

Telephone: 901-543-5900
Fax: 901-543-5999
Washington, District of Columbia
1201 Pennsylvania Avenue NW
Suite 300
Washington, District of Columbia 20004

Telephone: 202-827-2950
Fax: 202-478-0400
---
Client Information
Insurance Clients
American Specialty Health Plans
Anthem, Inc.
Dai-ichi Life International (U.S.A.), Inc.
Fresenius Medical Care Holdings, Inc.
KEWA US, Inc.
Primerica, Inc.
United States Letter Carriers Mutual Benefit Association
---
Personnel Information
Members

T. Stephen C. Taylor
Nashville, TN
Practice Areas
Insurance Law
Managed Care Liability
Corporate Law
Securities
Administrative Law
Regulatory and Compliance
Banking
Admitted
Pennsylvania, 1993
District of Columbia, 1994
Tennessee, 1997
Memberships:
American, Tennessee and Nashville Bar Associations
The District of Columbia Bar
American Health Lawyers Association
Federation of Regulatory Counsel
Education:
Vanderbilt University, B.A., 1986
George Mason University, J.D., 1992
---
Robins H. Ledyard
Nashville, TN
Practice Areas
Insurance Law
Managed Care Liability
Corporate Law
Administrative Law
Regulatory and Compliance
Admitted
Tennessee, 1966
U.S. Supreme Court, 1975
U.S. Tax Court, 1977
U.S. Claims Court, 1977
Memberships:
American, Tennessee and Nashville Bar Associations
Federation of Regulatory Counsel
Education:
Vanderbilt University, B.A., 1965
Vanderbilt University, LL.B., 1966
---
Leigh Walton
Nashville, TN
Practice Areas
Health Care
Mergers and Acquisitions
Securities
Admitted
Memberships:
American, Tennessee and Nashville Bar Associations
Nashville Health Care Council
American Health Lawyers Association
Education:
Randolph-Macon Woman's College, B.A., 1973
Vanderbilt University, J.D., 1979
---
Angela Humphreys
Nashville, TN
Practice Areas
Corporate Law
Health Care
Mergers and Acquisitions
International Law
Securities
Insurance and Managed Care
Nonprofit Organizations
Private Equity
Venture Capital
Admitted
Memberships:
American (Health Care M&A Committee, Chair; Health Law and Life Sciences Committee, Vice Chair; Business Law Section Liason to the Health Law Section), Tennessee and Nashville Bar Associations
American Health Lawyers Association
Education:
The University of Tennessee, B.A. (summa cum laude), 1991
The University of Tennessee College of Law, J.D. (summa cum laude), 1996
---
Wallace W. Dietz
Nashville, TN
Practice Areas
Government Investigations and Enforcement
Litigation
Health Care
Securities and Shareholders' Claims
Alternative Dispute Resolution
Admitted
Tennessee, 1982
District of Columbia, 2013
Memberships:
American, Tennessee and Nashville Bar Associations
The District of Columbia Bar
American Health Lawyers Association
Education:
Emory University, B.A., 1977
Georgetown University, J.D., 1982
---
John C. Speer
Memphis, TN
Practice Areas
Litigation
Class Actions
Commercial Law
Health Care
Banking
Insurance Law
Managed Care Liability
Admitted
Kentucky, 1972
Tennessee, 1972
Memberships:
American, Tennessee and Memphis Bar Associations
Tennessee Bankers Association
Education:
University of Kentucky, B.A., 1969
University of Kentucky, J.D., 1972
---

Paul G. Jennings
Nashville, TN
Practice Areas
Alternative Dispute Resolution
Bankruptcy
Business Bankruptcy
Business Litigation
Estate Litigation
Insurance Law
Admitted
Memberships:
Tennessee and Nashville Bar Associations
Southeastern American Bankruptcy Institute
Education:
Middle Tennessee State University, B.A., 1987
The University of Tennessee College of Law, J.D., 1990
---

Overton Thompson III
Nashville, TN
Practice Areas
Corporate Governance
Intellectual Property
Litigation
Patents
Securities and Shareholders' Claims
Business Disputes
Admitted
Memberships:
Tennessee (Litigation Section, Past Chairman) and Nashville (Board of Directors, Past Member; Dispute Resolution Section, Past Chairman) Bar Associations
Education:
The University of the South, B.A., 1981
Vanderbilt University, J.D., 1984
---

---
Contact Our Team | About Best's Insurance Professional Resources