Best's Recommended Insurance Attorneys
General Defense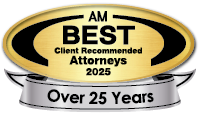 ---

Established: 1895
Practice Areas
Architects and Engineers
Automobile
Bad Faith
Casualty
Construction
Construction Defect
Errors and Omissions
Fire
Insurance Coverage
Insurance Defense
Life Insurance
Municipal Law
Product Liability
Professional Liability
Professional Malpractice
Public Sector
Real Estate
Real Estate Errors and Omissions
Real Estate Litigation
Real Estate Transactions
Surety
Workers' Compensation
---
About Us
Plant, Christensen & Kanell, P.C. is primarily a litigation firm serving the insurance industry and other businesses, concentrating in the preparation and defense of civil lawsuits in state and federal courts throughout Utah. The firm is continuing its second century of service, having been founded in 1895, and maintains a time-honored commitment to excellence and integrity in providing legal services.

The firm is dedicated to providing the best possible legal services for its clients, and to maintaining its tradition of enduring and rewarding relationships with clients. Our method of client service puts our collective experience, research and knowledge to work for our clients, providing insightful and cost-effective solutions to their legal concerns.
---
Client Information
Insurance Clients
Non-Insurance Clients
BMC West Building Supply
Broadspire
Fortis Risk Solutions LLC
Gallagher Bassett Services, Inc.
Sedgwick Claims Management Services, Inc.
Smart Solutions
Utah Local Governments Trust
Utah Risk Management Agency
---
Personnel Information
Shareholders
Scott W. Christensen — (Retired)
---
Terry M. Plant
Salt Lake City, UT
Years of Experience: 38
Practice Areas
Insurance Defense
Personal Injury Litigation
Tort
Arbitration
Mediation
Admitted
Utah, 1981
U.S. District Court, District of Utah, 1981
U.S. Court of Appeals, Tenth Circuit, 1981
Memberships:
Utah State Bar
Salt Lake County Bar Association
Defense Research Institute
Education:
The University of Utah, B.A., 1978
The University of Utah, J.D., 1981
Born: 1953
---
Theodore E. Kanell
Salt Lake City, UT
Years of Experience: 42
Practice Areas
Insurance Defense
Professional Liability
Real Estate
Employment Litigation
Construction Defect
Workers' Compensation
Admitted
Utah, 1978
U.S. District Court, District of Utah, 1978
U.S. Court of Appeals, Tenth Circuit, 1978
U.S. Supreme Court, 1996
Memberships:
American and Salt Lake County Bar Associations
Utah State Bar
Education:
The University of Utah, B.S. (magna cum laude), 1975
The University of Utah, J.D., 1978
Born: 1951
---
John N. Braithwaite
Salt Lake City, UT
Years of Experience: 35
Practice Areas
Architects and Engineers
Construction Law
Professional Liability
Admitted
Utah, 1985
U.S. District Court, District of Utah, 1985
U.S. Court of Appeals, Tenth Circuit, 1985
Memberships:
Utah State Bar
Salt Lake County Bar Association
Education:
Utah State University, B.S. (magna cum laude), 1982
The University of Utah, J.D., 1985
Born: 1957
---

John H. Romney
Salt Lake City, UT
Years of Experience: 20
Practice Areas
Architects and Engineers
Bad Faith
Construction Law
Personal Injury
Product Liability
Professional Liability
Real Estate Litigation
Admitted
Utah, 2001
Wyoming, 2014
U.S. District Court, District of Utah
U.S. District Court, District of Wyoming
Memberships:
Utah State Bar; Wyoming State Bar
Education:
The University of Utah, B.A., 1998
The University of Utah, B.S., 1998
J. Reuben Clark Law School, Brigham Young University, J.D. (cum laude), 2001
Language:
Born: 1972
---

Stewart B. Harman
Salt Lake City, UT
Years of Experience: 15
Practice Areas
Insurance Defense
Personal Injury
Product Liability
Construction Law
Homeowners
Municipal Law
Civil Rights
Police Liability Litigation
Premises Liability
Oil and Gas
Intentional Torts
Trucking Litigation
Construction Defect
Admitted
Utah, 2006
Idaho, 2014
U.S. District Court, District of Utah
U.S. Court of Appeals, Tenth Circuit, 2016
Memberships:
Utah (Litigation Section) and Idaho State Bars
Salt Lake County Bar Association
Utah Defense Lawyers Association
Utah Municipal Attorney's Association
Education:
The University of Utah, B.S., 2001
Appalachian School of Law, J.D. (summa cum laude), 2006
Language:
Born: 1974
---

Jeremy M. Seeley
Salt Lake City, UT
Years of Experience: 11
Practice Areas
Insurance Defense
Insurance Coverage & Defense
Subrogation
Personal Injury Litigation
Construction Defect
Premises Liability
Oil and Gas
Bad Faith
Civil Litigation
Appeals
Homeowners
Admitted
Utah, 2009
U.S. District Court, District of Utah
U.S. Court of Appeals, Tenth Circuit, 2011
Memberships:
Education:
Utah State University, B.S. (cum laude), 2003
J. Reuben Clark Law School, Brigham Young University, J.D., 2009
Language:
Born: 1979
---

Kirsten S. Ashton
Salt Lake City, UT
Years of Experience: 12
Practice Areas
Construction Claims
Bad Faith
Appellate Practice
Civil Litigation
Commercial Litigation
Construction Defect
General Defense
Insurance
Insurance Coverage & Defense
Insurance Defense
Oil and Gas
Personal Injury
Professional Liability
Slip and Fall
Trucking Litigation
Admitted
Nevada, 2008
Utah, 2009
U.S. District Court, District of Nevada, 2008
U.S. District Court, District of Utah, 2009
Memberships:
Utah State Bar
State Bar of Nevada
Education:
Utah State University, B.S. (Dean's List), 2004
The University of Utah, J.D. (with honors), 2008
Born: 1983
---
Daniel E. Young
Salt Lake City, UT
Years of Experience: 10
Practice Areas
Insurance Defense
Personal Injury
Construction Defect
Workers' Compensation
Product Liability
Insurance Coverage & Defense
Subrogation
Premises Liability
Trial and Appellate Practice
Transportation
Slip and Fall
Bad Faith
Civil Litigation
Real Estate
Homeowners
Admitted
Utah, 2009
U.S. District Court, District of Utah
U.S. Court of Appeals for the Federal Circuit
U.S. Court of International Trade
Memberships:
American and Salt Lake County Bar Associations
Utah State Bar
Education:
The University of Utah, B.A. (with honors, magna cum laude), 2006
The University of Utah, J.D. (with honors), 2009
Language:
Born: 1981
---
Matthew D. Church
Salt Lake City, UT
Years of Experience: 5
Practice Areas
General Litigation
Appeals
Construction
Construction Defect
Insurance Litigation
Insurance Coverage
Homeowners
Employment Law
Real Estate
Personal Injury
Municipal Litigation
Admitted
Utah, 2015
U.S. District Court, Central District of Utah
Memberships:
Utah State Bar
Salt Lake County Bar Association
Education:
S.J. Quinney College of Law, The University of Utah, J.D., 2015
Born: 1987
---
Associates
Mark C. Petersen
Salt Lake City, UT
Years of Experience: 2
Practice Areas
Insurance Defense
Civil Litigation
Homeowners
Personal Injury Defense
Personal Injury Litigation
Intentional Torts
Premises Liability
General Defense
Slip and Fall
Admitted
Utah, 2018
U.S. District Court, District of Utah
Memberships:
Education:
Utah Valley University, B.S. (summa cum laude), 2015
Brigham Young University, J.D., 2018
Born: 1975
---
Brody L. Hyer
Salt Lake City, UT
Years of Experience: 1
Practice Areas
Insurance Defense
Construction Defect
Real Estate
Intentional Torts
Personal Injury
Civil Litigation
Bad Faith
Business Litigation
Business Transactions
Admitted
Education:
Weber State University, B.S. Finance, 2016
The University of Utah, S.J. Quinney College of Law, J.D., 2019
Born: 1991
---
Colton Matheson
Salt Lake City, UT
Years of Experience: 1
Practice Areas
Civil Litigation
Contract Disputes
Insurance Defense
Insurance Coverage
Intentional Torts
Municipal Law
Personal Injury Defense
Personal Injury Litigation
Small Businesses
Admitted
Utah, 2018
U.S. District Court, District of Utah
Education:
The University of Utah, B.S. Finance (cum laude), 2015
J. Reuben Clark Law School, Brigham Young University, J.D. (cum laude), 2018
Born: 1990
---
Additional Links
---
(Revisors of the Utah Insurance Law Digest for this Publication)
---

---
Contact Our Team | About Best's Insurance Professional Resources