Best's Recommended Insurance Attorneys
General Defense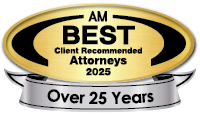 ---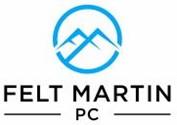 Felt, Martin, Frazier & Weldon, P.C.
Established: 1980
Practice Areas
Insurance Defense
Bodily Injury
Property Damage
Coverage Issues
General Liability
Workers' Compensation
Subrogation
Public Entity Defense including School Districts, Cities, and Counties
Defense of Complex Civil Litigation
Defense of Employment Practices Litigation
Professional Liability Defense
Products Liability Defense
Defense of Administrative Claims
Bankruptcy Litigation
Defense of Civil Rights Litigation
Defense of Banking Claims & Commercial Transactions
Defense of Construction Claims
---
About Us
Since James R. Felt began practicing law in Billings in the late 1940's, this firm has established a diverse and sophisticated practice with expertise in representing a variety of businesses and institutions. Due to its size, the firm is able to give personal, efficient and cost effective service. The firm is guided by a concern for quality, thoroughness, integrity and a genuine sensitivity to the unique needs of each client. The firm prides itself on its long-standing relationships with many of its clients.

The members of this firm have represented its clients and their insurers in all phases of litigation, and their excellent reputation in the courts and administrative agencies gives their clients an edge in bringing about the best results possible. The depth of knowledge and early comprehensive planning and advice successfully prevent litigation.

In addition to its commitment to providing the highest caliber of legal services, the members of the firm are active in community affairs and serve as leaders in civil and charitable organizations and local and state bar associations.
---
Client Information
Insurance Clients
Gallagher Bassett Services, Inc.
Kempes Insurance
Munich RE America
PayneWest Insurance
Sedgwick Claims Management Services, Inc.
Western States Insurance Agency
Zurich North America
---
Personnel Information
Partners

Laurence R. Martin
Billings, MT
Practice Areas
General Civil Practice
School Law
Labor and Employment
Insurance Defense
Negligence
Commercial Litigation
Agriculture
Construction Law
Appellate Practice
Admitted
Montana, 1972
New York, 1965
U.S. District Court, Southern District of New York, 1968
U.S. District Court, District of Montana, 1981
U.S. Court of Appeals, Ninth Circuit, 1988
U.S. Supreme Court, 1995
Memberships:
American Bar Association (Section: Labor & Employment Law)
State Bar of Montana
Yellowstone Area Bar Association
The Association of the Bar of the City of New York
Montana Association of School District Attorneys
Montana Defense Trial Lawyers Association
Education:
Harvard College, A.B., 1962
Harvard Law School, J.D., 1965
Born: 1940
---
Kenneth S. Frazier
Billings, MT
Practice Areas
Banking
Health Care
Real Estate
Business Transactions
Insurance Defense
Employment Law
Construction Law
Corporate Law
Admitted
Montana, 1980
U.S. District Court, District of Montana, 1980
U.S. Court of Appeals, Ninth Circuit, 1991
Memberships:
American Bar Association
Yellowstone Area Bar Association
State Bar of Montana
American Health Lawyers Association
Education:
Michigan State University, B.S., 1975
Thomas M. Cooley Law School, J.D., 1979
Born: 1953
---

Jeffrey A. Weldon
Billings, MT
Practice Areas
School Law
Labor and Employment
Real Estate
Administrative Law
Probate
Indian Law
Civil Litigation
Admitted
Montana, 1997
U.S. District Court, District of Montana
Blackfeet Tribal Court
Flathead Tribal Court
Crow Tribal Court
Fort Belknap Tribal Court
Northern Cheyenne Tribal Court
Memberships:
State Bar of Montana
Yellowstone Area Bar Association
Montana Association of School District Attorneys
Education:
The University of Montana, B.A., 1986
The University of Montana, M.P.A., 1994
The University of Montana, J.D., 1996
Born: 1963
---

Martin S. Smith
Billings, MT
Practice Areas
Corporate Law
Commercial Transactions
Banking
Collections
Bankruptcy
Energy
Commercial and Personal Lines
Admitted
Memberships:
American Bar Association
State Bar of Montana
Yellowstone Area Bar Association
Education:
Brigham Young University, B.S., 2001
The University of Utah, M.B.A. (with honors), 2003
The University of Utah, J.D., 2006
Language:
Born: 1973
---
Associates

Mary E. Duncan
Billings, MT
Practice Areas
Civil Trial Practice
Insurance Defense
Personal Injury
School Law
Employment Practices
Labor and Employment
Professional Liability
Bad Faith
Civil Rights Defense
Admitted
Montana, 1987
U.S. District Court, District of Montana
U.S. Court of Appeals, Ninth Circuit
Additional Biographical Details:
Adjunct Professor, Rocky Mountain College Masters Program in Education Leadership
Memberships:
American Bar Association (Sections: Tort and Insurance Practice, State & Local Government, Litigation)
State Bar of Montana (Sections: Ethics Committee and School Law)
Yellowstone Area Bar Association
Montana Association of School District Attorneys
Education:
University of Wyoming, B.A., 1983
The University of Montana, J.D., 1987
Honors:
Outstanding Law Student (1987); American Judicature Service Award (1987)
Born: 1961
---
Jeana R. Lervick
Billings, MT
Years of Experience: 15
Practice Areas
Education Law
Intellectual Property
Litigation
Admitted
Illinois, 2002
Montana, 2014
U.S. District Court, Northern District of Illinois, 2002
U.S. Court of Appeals for the Federal Circuit, 2005
Memberships:
American Bar Association
State Bar of Montana (Secretary, IP Law Section)
Education:
Montana State University, B.S., 1999
DePaul University College of Law, J.D., 2002
Born: 1977
---

---
Contact Our Team | About Best's Insurance Professional Resources | FAQs | Qualification Guidelines | Important Notice