Best's Recommended Insurance Attorneys
General Defense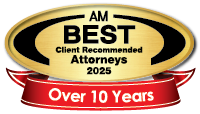 ---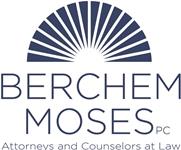 Established: 1933
Practice Areas
Insurance Defense
Automobile
Bad Faith
Common Carrier
Construction Liability
Environmental Liability
Governmental Liability
Hospitals
Legal Malpractice
Municipal Liability
Medical Malpractice
Professional Malpractice
Trial Practice
Workers' Compensation
Premises Liability
Liquor Liability
Civil Rights
Employment Practices Liability
Police Liability Defense
---
About Us
The Litigation Department is chaired by Richard J. Buturla with eleven other attorneys who litigate in all State and Federal Courts in Connecticut as well as the Workers' Compensation Commission. The firm also practices in the areas of Land Use, Environmental, Real Estate, Commercial and Corporate Law, the Commission of Human Rights and Opportunity, and the Equal Employment Opportunity Commission.
---
Additional Locations
Westport, Connecticut
1221 Post Road East
Westport, Connecticut 06880
---
Client Information
Insurance Clients
CIGNA Property and Casualty Insurance Company
Liberty International Underwriters
Non-Insurance Clients
Allied Van Lines
Charlotte Adjusting, Inc.
CorVel Corporation
Crawford & Company
GAB Robins North America, Inc.
Gallagher Bassett Services, Inc.
Kellogg Company
The MacDonald Companies, Inc.
Safety Marking Inc.
Sedgwick Group
---
Personnel Information
Senior Partners

Richard J. Buturla
Chair
Milford, CT
Practice Areas
Trial Practice
Municipal Law
Insurance Defense
Admitted
Connecticut, 1982
U.S. District Court, District of Connecticut, 1982
U.S. Court of Appeals, Second Circuit, 1982
Additional Biographical Details:
Town Council Chairman, Stratford, Connecticut, 1987-1989; Corporate Counsel, Derby, Connecticut, 1997-2005; Town Attorney, Cheshire, Connecticut, 2002-2003; Assistant Town Attorney, Stratford, Connecticut, 2000-2004; Town Attorney, Stratford, Connecticut, 2005-2009; Town Counsel, Seymour, Connecticut, 2011-present
Memberships:
American and Connecticut Bar Associations
Connecticut Trial Lawyers Association
Association of Trial Lawyers of America
Education:
Southern Connecticut State College, B.S. (magna cum laude), 1979
Villanova University, J.D., 1982
Law Review:
Associate Editor, Villanova Law Review, 1981-1982
---

Jonathan D. Berchem
Milford, CT
Admitted
Connecticut, 1995
Pennsylvania, 1995
U.S. Supreme Court, 1999
Additional Biographical Details:
Town Attorney, Milford, Connecticut (2013-Present)
Memberships:
American, Connecticut and Milford Bar Associations
Education:
Fairfield University, B.A., 1992
Syracuse University, J.D., 1995
---

Christopher M. Hodgson
Milford, CT
Practice Areas
Labor and Employment
Litigation
Admitted
Connecticut, 1985
U.S. District Court, District of Connecticut, 1985
U.S. Court of Appeals, Second Circuit, 2011
Memberships:
Connecticut Bar Association
Education:
University of Vermont, B.A., 1982
University of Richmond, T.C. Williams School of Law, J.D., 1985
Law Review:
University of Richmond Law Review
---
Gregory S. Kimmel
Westport, CT
Practice Areas
Personal Injury
Workers' Compensation
Criminal Law
Family Law
Wills
Trusts
Labor
Business Law
Admitted
Education:
University of Rhode Island, B.A. Political Science, 1991
Roger Williams University School of Law, J.D., 1997
Sacred Heart University, M.B.A., 1998
---

Mario F. Coppola
Milford, CT
Practice Areas
Municipal Law
Land Use
Zoning
Real Estate Transactions
General Civil Litigation
Property Tax Assessment Appeals
Admitted
Connecticut, 2004
U.S. District Court, District of Connecticut, 2005
Memberships:
American, Connecticut and Fairfield County Bar Associations
Education:
Boston College, B.A. Political Science (Golden Key Honor Society), 2001
University of Connecticut School of Law, J.D., 2004
Partners

Warren L. Holcomb
Milford, CT
Admitted
California, 1977
Connecticut, 1993
U.S. District Court, District of Connecticut, 1994
Memberships:
American and Connecticut Bar Associations
State Bar of California
Education:
Butler University
University of Connecticut at Storrs, B.A., 1972
Southwestern University School of Law, J.D., 1977
---

Bryan L. LeClerc
Milford, CT
Admitted
Connecticut, 1987
New York, 1988
U.S. District Court, District of Connecticut, 1987
U.S. District Court, Southern District of New York, 1993
U.S. Supreme Court, 1996
U.S. District Court, Eastern District of New York, 2014
Additional Biographical Details:
Fairfield Town Plan & Zoning Commission, 2007-2013, Chairman; Member, Town of Fairfield Representative Town Meeting, 1989-2007; Connecticut Yankee Council BSA, Vice President- Legal and General Counsel- 2013-Present
Memberships:
American, Connecticut, Bridgeport and Milford Bar Associations
Connecticut Trial Lawyers Association
Education:
Fairfield University, B.A., 1984
University of Connecticut School of Law, J.D. (with honors), 1987
---

Ryan P. Driscoll
Milford, CT
Admitted
New Jersey, 2003
Connecticut, 2004
New York, 2006
Memberships:
Connecticut Bar Association
Education:
University of Connecticut at Storrs, B.A., 2000
Seton Hall University School of Law, J.D., 2003
---

Richard C. Buturla
Milford, CT
Admitted
Education:
Quinnipiac University, B.A. (magna cum laude), 2007
Western New England College School of Law, J.D., 2010
---
Associates
Justin J. Stanko
Milford, CT
Practice Areas
Insurance Defense
Land Use
Zoning
Litigation
Appeals
Workers' Compensation
Admitted
Connecticut, 2005
U.S. District Court, District of Connecticut, 2006
Additional Biographical Details:
Derby Police Department, 1998-Present (Lt. Detective Division Commander, 2007-Present)
Memberships:
Connecticut Bar Association
Education:
University of Connecticut, B.S., 1996
Quinnipiac College School of Law, J.D. (cum laude), 2005
Law Review:
Quinnipiac Law Review, 2003-2005
---
Tyler I. Williams
Milford, CT
Admitted
Memberships:
Connecticut (Young Lawyers Division) and George W. Crawford Black Bar Associations
Education:
Stonehill College, B.A., 2013
University of Connecticut School of Law, J.D., 2018
---
Senior Counsel
Alfred P. Bruno
Milford, CT
Practice Areas
Admitted
Connecticut, 1998
U.S. District Court, District of Connecticut, 1999
Memberships:
Connecticut Bar Association
Education:
Bates College, B.A., 1992
Quinnipiac College School of Law, J.D., 1997
---
Service Areas
Danbury, Connecticut, USA 28 miles
Hartford, Connecticut, USA 51 miles
Litchfield, Connecticut, USA 46 miles
Meriden, Connecticut, USA 32 miles
Middletown, Connecticut, USA 38 miles
New Britain, Connecticut, USA 43 miles
New Haven, Connecticut, USA 12 miles
New London, Connecticut, USA 57 miles
Norwalk, Connecticut, USA 23 miles
Rockville, Connecticut, USA 63 miles
Stamford, Connecticut, USA 21 miles
Waterbury, Connecticut, USA 29 miles
---