Roeca Luria Shin LLP
A Limited Liability Law Partnership
Best's Recommended Insurance Attorneys - General Defense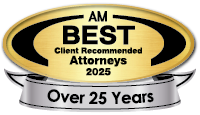 ---
Established: 1988
Practice Areas
Insurance Defense
Automobile
Product Liability
Professional Liability
Medical Malpractice
Aviation
Bad Faith
Coverage Issues
Construction Litigation
Civil Litigation
Commercial Litigation
Extra-Contractual Litigation
Insurance Coverage
Insurance Litigation
Medical Liability
General Civil Litigation
---
Client Information
Insurance Clients
Century Insurance Group
Chartis Aerospace
Fairmont Specialty Group
Gallagher Bassett Services, Inc.
General Star Management Company
Global Aerospace, Inc.
Great American Custom Insurance Services
HAPI's Physicians' Indemnity Plan
HDI-Gerling America Insurance Company
RiverStone Claims Management, LLC
Sedgwick Claims Management Services, Inc.
Shand Morahan & Company, Inc.
Sumitomo Marine and Fire Insurance Company, Ltd.
Non-Insurance Clients
Baxter Healthcare Corporation
Constructors Hawaii Inc.
Corrections Corporation of America
County of Maui
D.R. Horton, Inc.
The Gentry Companies
Goodfellow Brothers, Inc.
Hard Rock Cafe International
Hawaiian Dredging Construction Co., Inc.
Hawaiian Electric Company, Inc.
Honolulu Board of Water Supply
Kaanapali Land, LLC
Kmart Corporation
Sears Holdings Management Corporation
State of Hawaii
United States Olympic Committee
Walgreen Co.
---
Personnel Information
Partners
Arthur F. Roeca
Honolulu, HI
Admitted
California, 1975
Hawaii, 1976
U.S. District Court, District of Hawaii, 1976
U.S. Court of Appeals, Ninth Circuit
Memberships:
American (Tort and Insurance Practice and Litigation Sections) and Hawaii State Bar Associations
State Bar of California
Hawaii Defense Lawyers Association
Defense Research Institute
Education:
University of California, Los Angeles, B.A., 1970
Southwestern University, J.D. (cum laude), 1975
Military:
US Army, 1970-1972
---
James Shin
Honolulu, HI
Admitted
Hawaii, 1994
U.S. District Court, District of Hawaii
U.S. Court of Appeals, Ninth Circuit, 1996
Memberships:
Hawaii State Bar Association
Education:
The University of Iowa, B.A., 1991
The University of Iowa College of Law, J.D., 1994
---
Shannon Wack
Honolulu, HI
Practice Areas
Commercial Law
Construction Litigation
Insurance Defense
Admitted
Hawaii, 1990
U.S. District Court, District of Hawaii
U.S. Court of Appeals, Ninth Circuit, 1994
Memberships:
Hawaii State Bar Association (Chair, Delivery of Legal Services to the Public Committee; Access to Justice Commissioner)
Hawaii Womens Lawyers
Education:
University of Hawaii, B.B.A., 1987
University of Hawaii at Manoa, William S. Richardson School of Law, J.D., 1990
Honors:
American Jurisprudence Award Advanced Legal Writing, 1989
---
Norman K. Odani
Honolulu, HI
Admitted
California, 2002
Hawaii, 2007
Memberships:
State Bar of California
Hawaii State Bar Association
Education:
University of California, Riverside, B.A., 1998
University of the Pacific, McGeorge School of Law, J.D., 2001
---
Of Counsel
April Luria
Honolulu, HI
Admitted
Indiana, 1984
Hawaii, 1988
U.S. District Court, Northern and Southern Districts of Indiana, 1984
U.S. District Court, District of Hawaii, 1988
U.S. Court of Appeals, Ninth Circuit
Additional Biographical Details:
Deputy Prosecuting Attorney, City and County of Honolulu, 1991-1994
Memberships:
American, Indiana State and Hawaii State Bar Association
Education:
Purdue University, B.S., 1977
Indiana University School of Law, J.D., 1984
---
Lois H. Yamaguchi
Honolulu, HI
Admitted
Memberships:
Hawaii State Bar Association
Defense Research Institute (Hawaii State Representative, 2009-present)
Education:
University of Washington, B.A./B.S., 1980
University of Hawaii at Manoa, Graduate Certificate, Public Administration, 1986
University of California, Hastings College of the Law, J.D., 1990
Clerkship:
Law Clerk, Hon. Robert G. Klein, First Circuit Court, State of Hawaii (1990-1991)
---
Jodie D. Roeca
Honolulu, HI
Admitted
Hawaii, 1985
U.S. Court of Appeals, Ninth Circuit, 1996
Additional Biographical Details:
Deputy Prosecuting Attorney, City and County of Honolulu, 1985-1987
Memberships:
Hawaii State and Native Hawaiian Bar Associations
Hawaii Women Lawyers Association
Education:
University of California, Santa Barbara, B.A., 1977
William S. Richardson School of Law, University of Hawaii, J.D., 1985
Law Review:
Comments Editor, Hawaii Law Review, 1984-1985
Clerkship:
Law Clerk to the Honorable Edward H. Nakamura, Hawaii Supreme Court, 1984
---
James F. Ferguson
Honolulu, HI
Admitted
Hawaii, 2000
U.S. District Court, District of Hawaii
Memberships:
Education:
University of West Indies, Jamaica, LL.B., 1984
Norman Manley Law School, J.D., 1986
---

---
Contact Our Team | About Best's Insurance Professional Resources | FAQs | Qualification Guidelines | Important Notice