Best's Recommended Insurance Attorneys
General Defense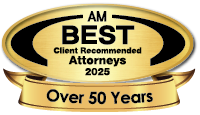 ---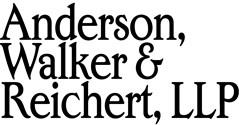 Mailing Address: P.O. Box 6497, Macon, GA 31208-6497
Established: 1849
Practice Areas
Fire
Casualty
Surety
Life Insurance
Disability
Workers' Compensation
General Liability
Business Law
Personal Injury Defense
---
About Us
"Lanier and Anderson" began in 1849 when Robert Lanier and William Anderson began practicing law in Macon. Lanier met Anderson in college and married Anderson's sister Mary in 1840. In 1842 they became parents of the poet, Sidney Lanier who practiced with the firm briefly.

Younger brother, Clifford Anderson, studied under Robert Lanier and was admitted to the bar in 1852. Lanier died in 1893. Clifford was a member of the Confederate Congress, Judge of Macon City Court, a Macon City Councilman and later a State Legislator. He was Georgia's Attorney General from 1880-1890. When Mercer University established a law school in 1878, Anderson was a member of its first faculty. The school's first building was named for Partner, T.E. Ryals.

Most of Lanier's and Anderson's sons practiced law. Anderson's eldest Clifford L. Anderson, practiced in Macon before moving to Atlanta to found a forerunner of the Jones Day Firm. James Anderson practiced with his brother's firm in Atlanta. In 1893 Robert L. Anderson formed a 30 year partnership with T.E. Ryals. Robert Anderson, Jr. joined them in 1922 and Charles W. Walker in 1933. Albert P. Reichert joined in 1949, from which the firm took its present name in 1959.
---
Client Information
Insurance Clients
---
Personnel Information
Litigation Partner

Matthew G. Schwartz
Macon, GA
Admitted
New Jersey, 1999
New York, 2000
Georgia, 2019
Education:
The University of Arizona, B.A., 1994
Seton Hall University School of Law, J.D. (cum laude), 1999
Military:
U.S. Air Force JAG, Lt. Col. (Retired)
Born: 1971
---
Of Counsel
William J. Self
Macon, GA
Admitted
Additional Biographical Details:
Senior Judge, Probate Courts of Georgia
Education:
The University of Georgia, B.B.A. Accounting, 1971
The University of Georgia School of Law, J.D., 1974
Born: 1949
Partners

Albert P. Reichert, Jr.
Macon, GA
Admitted
Education:
Emory University, A.B. (with honors), 1961
Harvard University, LL.B., 1964
Born: 1939
---
Eugene S. Hatcher
Macon, GA
Admitted
Education:
Georgia Institute of Technology, B.S.I.M., 1968
Mercer University, J.D., 1981
Born: 1944
---

Robert A. B. Reichert
On Leave, Serving as Mayor, Macon-Bibb County until 2021
Macon, GA
Admitted
Education:
The University of Georgia, B.S.A., 1978
Mercer University, J.D., 1981
Born: 1948
---

Jonathan A. Alderman
Macon, GA
Admitted
Education:
The University of Georgia, B.A. (summa cum laude), 1983
The University of Georgia, J.D. (cum laude), 1986
Born: 1961
---

---
Contact Our Team | About Best's Insurance Professional Resources | FAQs | Important Notice